Tws 2020 NEW wireless headset 5.0 AIR pro4 sports earbuds headset and microphone low latency gaming Bluetooth headset
Specifications:
1. Product weight: 5-6g (single earphone). 2. Working time: about 3-5 hours. 3. Standby time: 200h 4. Charging time: 1-1.5 hours. 5. Headphone battery capacity: 30mAh. 6. Charging box: 300mAh. 7. Wireless distance: 12m. 8. Bluetooth compatibility: Android, IOS, laptops, devices with Bluetooth. Packing list: 2x mini bluetooth headset 1x charging box 1x USB charging cable (lit) 1x User Manual
Features:
1. Listen to songs and call, support listening to songs and call, 2. Every time the Bluetooth headset is connected to the phone, the Bluetooth headset will automatically connect to the phone when it is turned on, which is convenient and quick. 3. Smart compatibility: compatible with all Bluetooth-enabled mobile phones, tablets, laptops, singing, Q music, movies, etc. 5. Comfortable and very comfortable, bass has energy 6. Support daily resistance to water and sweat (does not support washing and soaking) 7. We guarantee that each device has undergone strict testing before leaving the factory, so all products can be guaranteed 100% high quality before leaving the factory. thank you very much!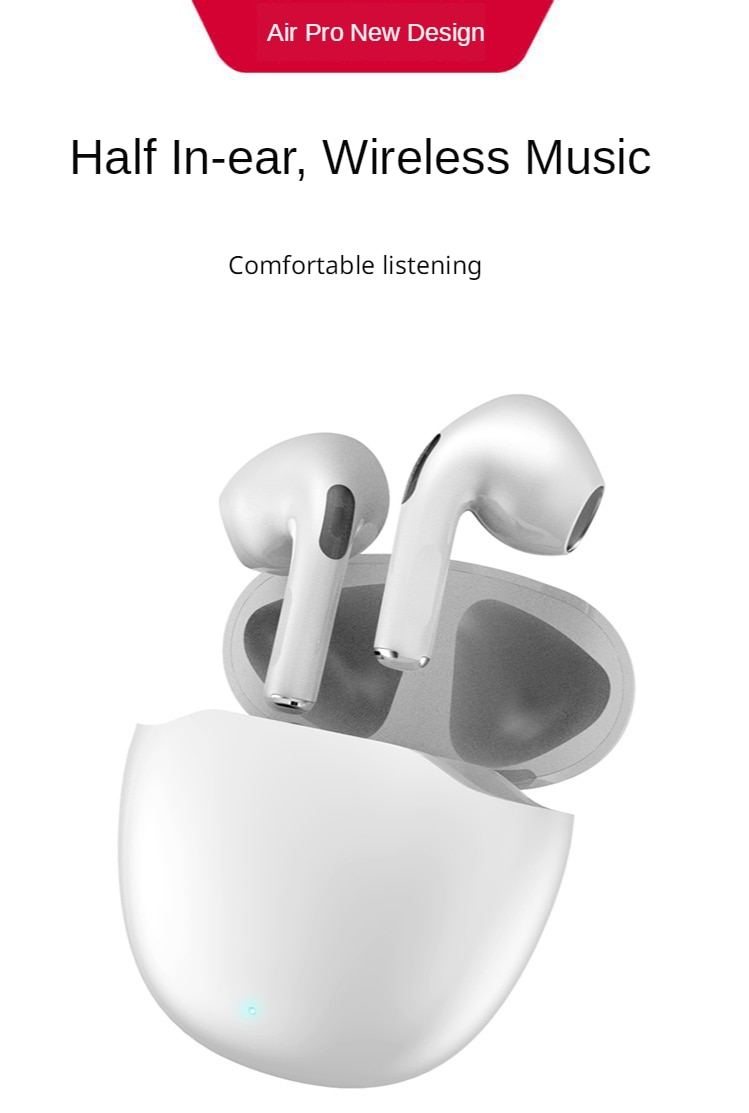 Intelligent noise reduction 8D surround sound quality Semi-in-ear design Pressure sensitive operation Comfortable semi-in-ear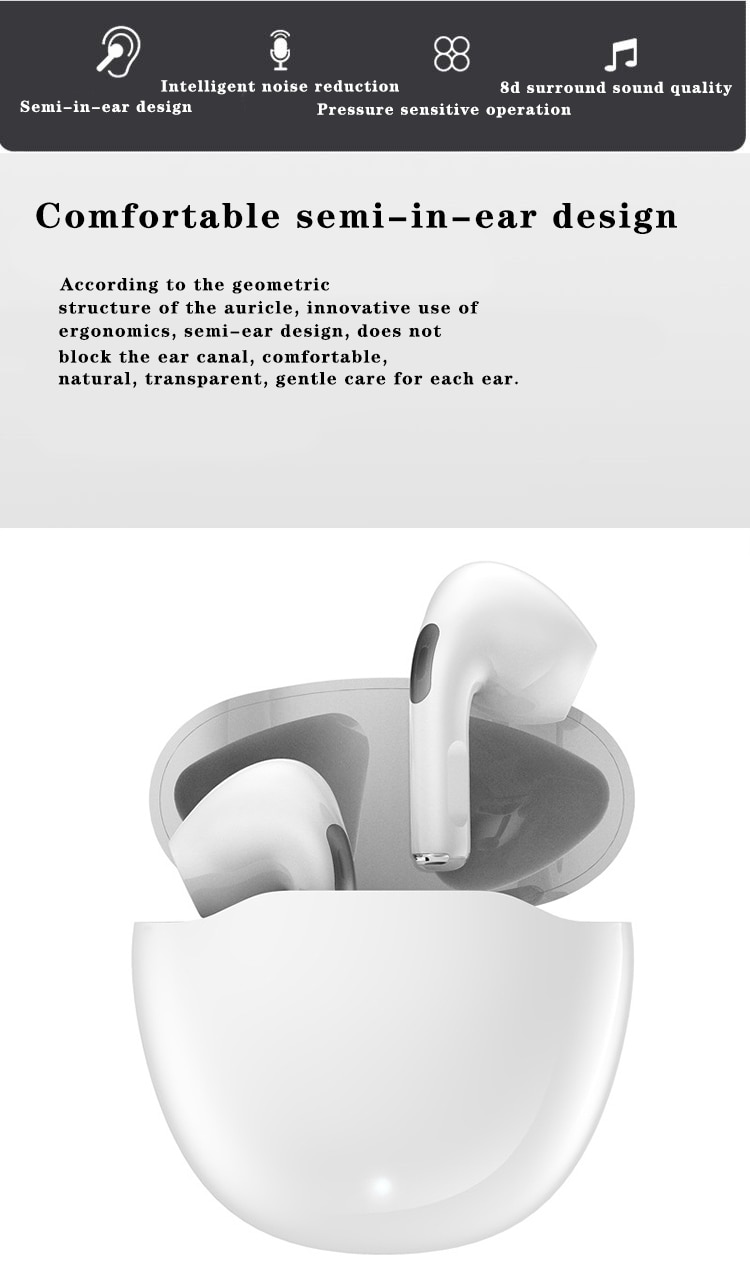 Innovative uses according to the structure of the geometric auricle
Ergonomic, half-ear design, does not block the ear canal, is comfortable, each ear is natural, transparent, and gentle.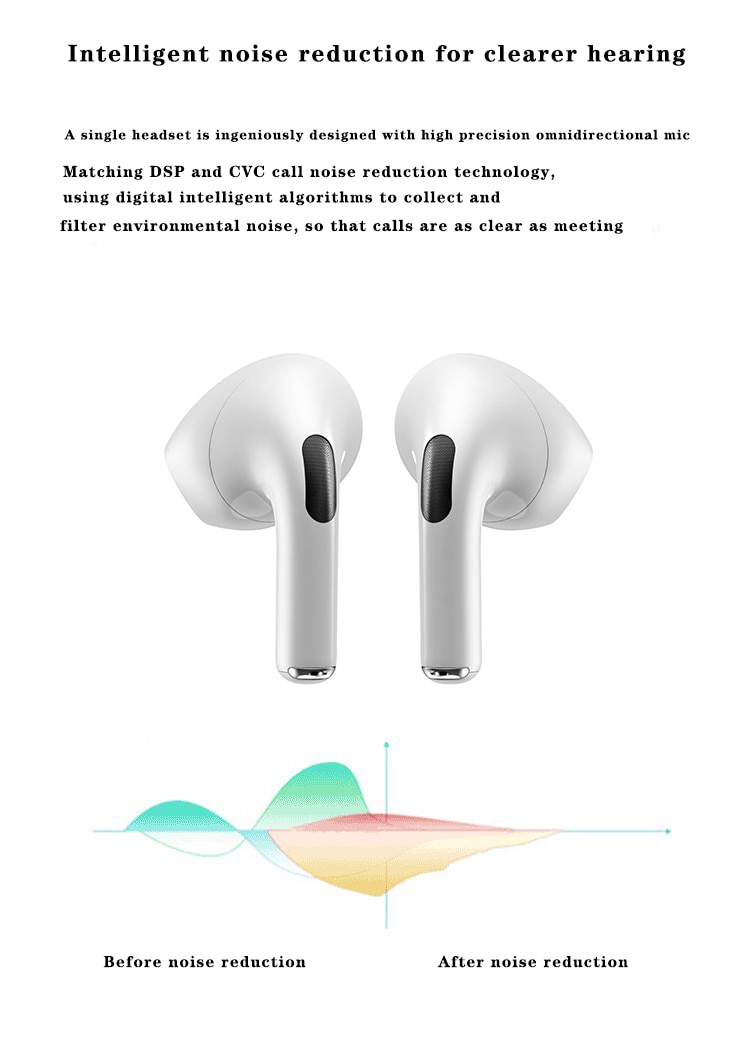 Intelligent noise reduction, clearer hearing
A single earphone is carefully designed, with high-precision omnidirectional microphone matching DSP and CVC call noise reduction technology, using digital intelligent algorithms to collect and filter environmental noise, making the call as clear as a meeting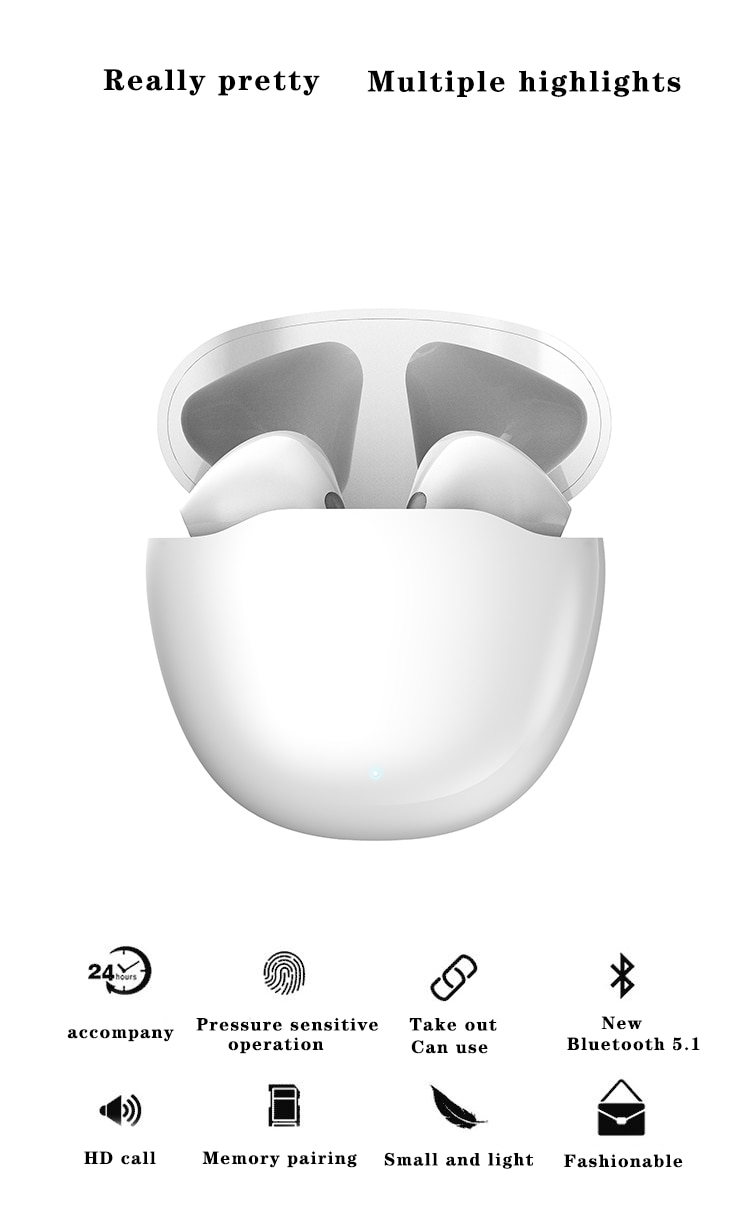 Pressure sensing Take it out and use it Bluetooth 5.1 HD call Memory pairing Lightweight and stylish Long battery life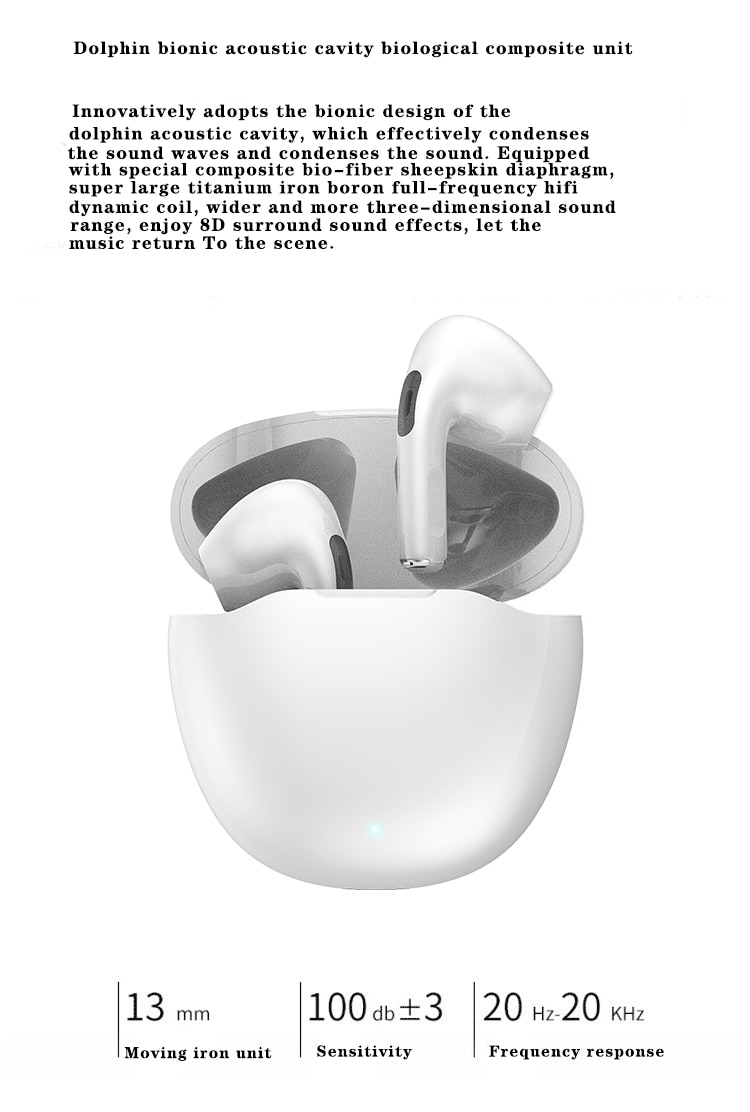 Curved bionic sound cavity, biological compound speaker
Innovative use of bionic design Compress the sound cavity, effectively compress the sound waves, making the bass very strong. It is fully equipped with a special composite bio-fiber sheepskin diaphragm, large titanium-iron-boron full-frequency high-fidelity dynamic coil, and wider three-dimensional sound Adjust the range, enjoy surround sound effects, and bring music back to the scene.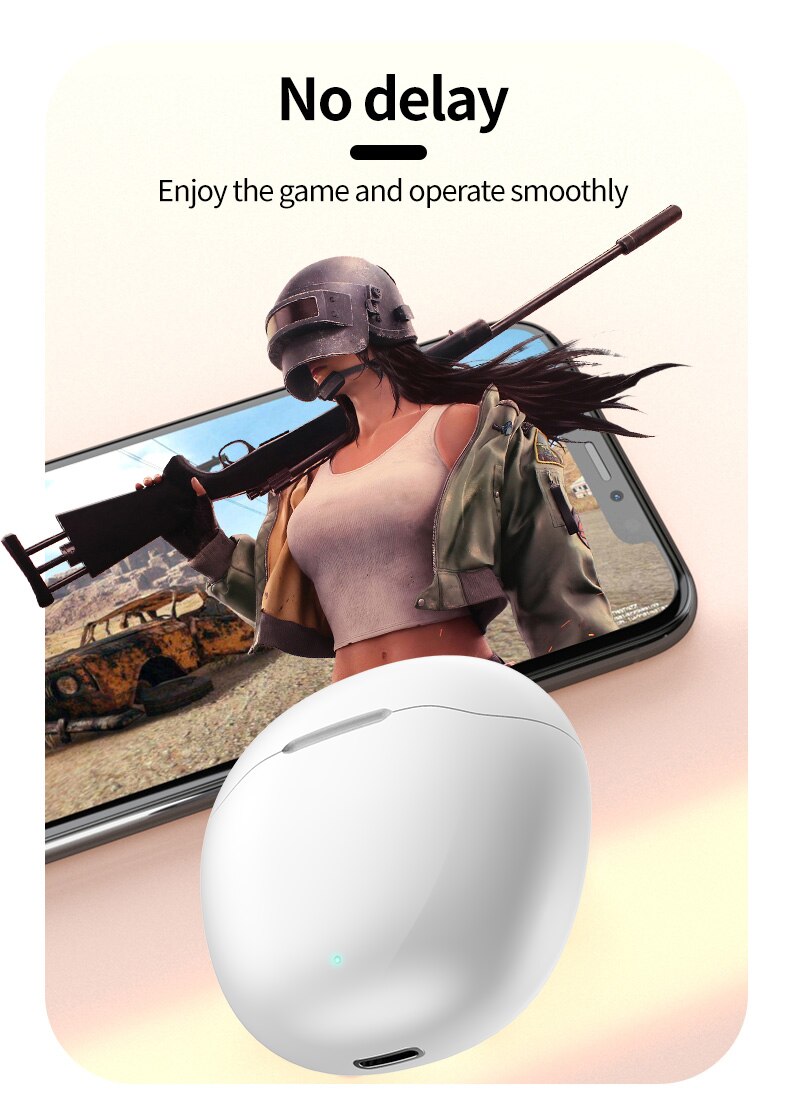 Very low latency, very smooth when playing mobile games